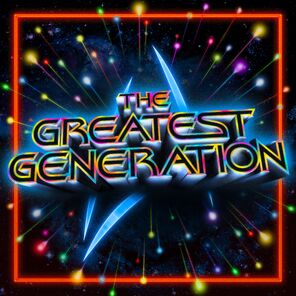 The Greatest Generation and The Greatest Discovery Podcasts Wiki
A wiki by some people who are a bit embarrassed to have a wiki about a couple of podcasts by two guys who are a bit embarrassed to have a few Star Trek podcasts.

The Greatest Generation is a Star Trek review podcast on the Maximum Fun network. Featuring notorious pizza thief Adam Pranica and sandwich-hater Benjamin Ahr Harrison, it is the highest rated Star Trek podcast on iTunes that almost exclusively focuses on dick jokes.
Between January 2016 and October 2017, the show centered on a twice-per-week episode-by-episode review of Star Trek: The Next Generation. Between October 2017 and February 2021, the show moved to a once-per-week review centered on Star Trek: Deep Space Nine. TGG is now reviewing Star Trek: Voyager as of February 2021, on a once-per-week schedule.
Beginning in September of 2017, Adam and Ben created a new podcast called The Greatest Discovery, which focuses on new Star Trek properties starting with Discovery. It airs once a week during seasons, and during the hiatus between seasons Ben and Adam change to a bi-weekly schedule, with episodes featuring special guests or reviews of DISCO comic books, along with other Trek-related news. In January 2020 Star Trek: Picard is added to the Greatest Discovery. In August 2020 Lower Decks is added to the Greatest Discovery.
| | |
| --- | --- |
| The Greatest Generation | The Greatest Discovery |
2022 Tour
New Live Event for Star Trek IV: The Voyage Home. Tickets Available for select locations through March and April.
Featured Pages