When Counselor Troi's driver puts their shuttlecraft into a ditch on planet Vagra II, it's up to the Enterprise to play the part of AAA. It's just too bad that Armus is there, blocking their way and being a real jerk about it. Did Worf hedge his bet on Tasha Yar? Why are business trip conferences still a thing in the future? Did Leland T. Lynch "Argyle" himself off the show? It's the episode where we turn tragedy into comedy!
Adam's pick is (No One)
(Too distraught to find a Shimoda)
Ben's pick is Leland T. Lynch
For constantly repeating his full name
Trading Cards
Edit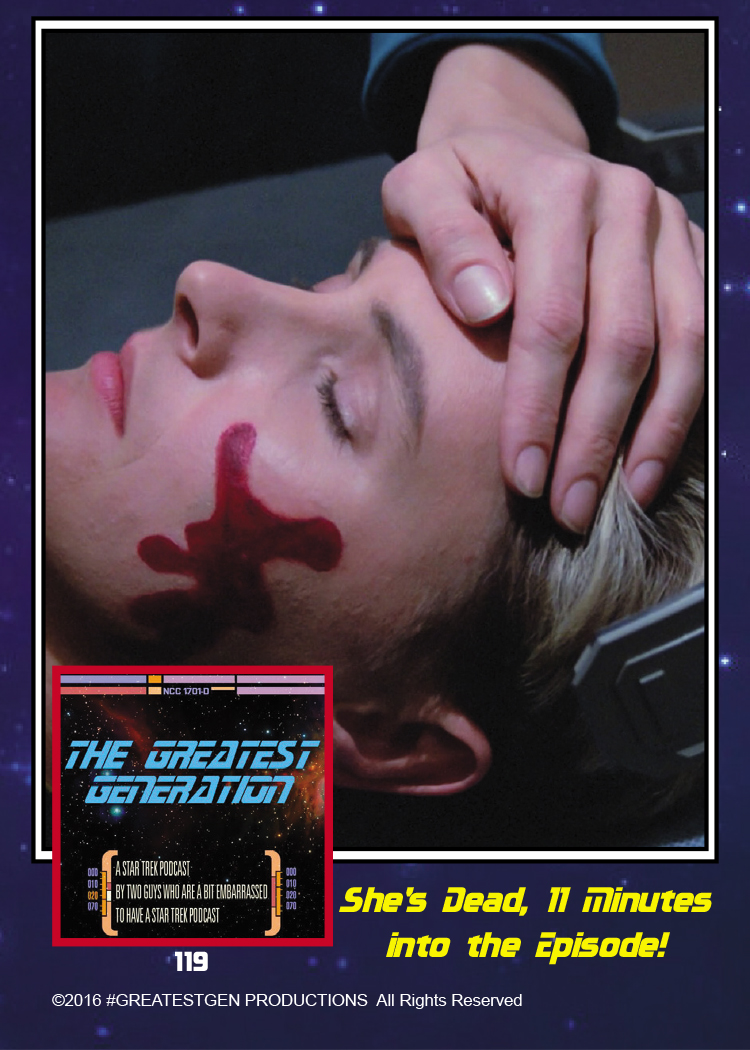 Community content is available under
CC-BY-SA
unless otherwise noted.