When the Enterprise drops off a Dustbuster Club on a planet besieged by plot-forwarding radiation, the away team loses track of Geordi and beams up an injured Romulan instead. Stuck in a hole and slowly going blind, Geordi's fate lies with an ally who discloses some troubling opinions about eugenics. How careful do you have to be when a Romulan pulls you over? Can gaberdine wick away moisture before the chafing starts? Is this the start of Riker's drinking problem? It's the episode where Worf is made to disclose his donation status.
Daily Double! Worf
For not helping the dying Romulan
Trading Cards
Edit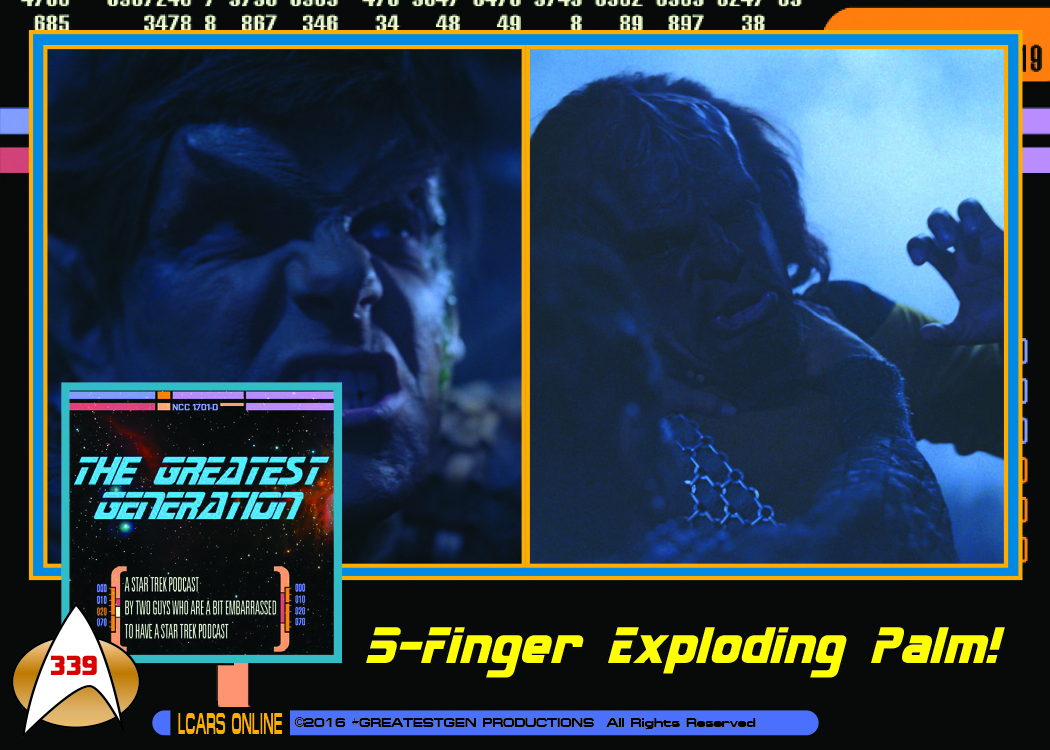 Community content is available under
CC-BY-SA
unless otherwise noted.